As Virtual Production techniques hit the ground running with film makers across the globe, Versatile's Hangzhou location has already completed construction of its 2nd LED Volume.
The need for a customized LED panel with higher technical specs, translating into more complex shooting techniques, was built to accommodate the strong demand for virtual production shooting. The 14,000 square metre (150,000 sq foot) building of Versatile's second LED stage was built to satisfy the growing need for incoming projects that include feature length films, series, virtual shows as well as servicing a vast advertising sector.
Our Hangzhou's first LED stage is fully booked as virtual production gains popularity with directors and producers and the need for the 2nd stage was set.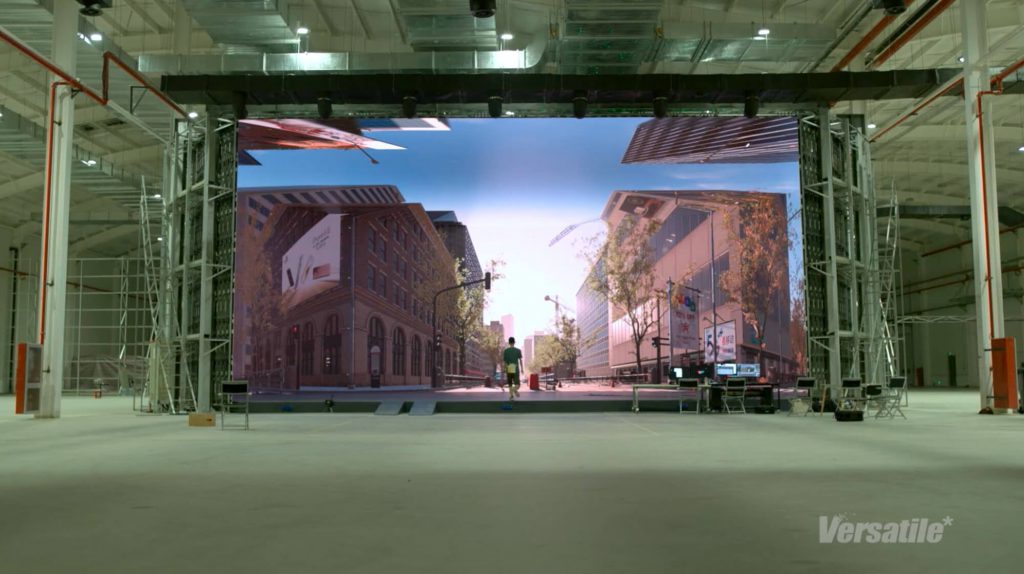 The newest stage stands at 8 metres (26.2 ft.) in height, 2 metres taller than the first volume, 24 metres (78.7 ft) in diameter and boasts 9,800 1.8-pixel pitch panels; 5,208 across the stages' arc and nearly 5000 panels to cover the ceiling.
A wide gamut colour space of DC1-P3 that will support shooting at 120 fps, 1200 NIT luminance and 280 million pixels.
Leo Lee, Versatile's CEO and co-founder has always seen technology as a means to express and advance creativity and ultimately communicate great stories.
Curious in seeing what nearly 10,000 LED displays looks like? Have a look here.

Versatile's second LED stage is now completed and booking projects.

About Versatile Media Company.
Versatile is a modern media company producing content with virtual production technology.
It is a global film studio founded in 1993. The company has over 400 creative and technical artists and R&D staff working together from its Hangzhou, Beijing and Vancouver offices.
Versatile's passion and purpose include bringing great stories to the large and small screens and creating a new generation of Sci-Fi focussed projects to the global market.
For more information on our technology or co-production opportunities. Please contact our teams in Hangzhou or Vancouver.
*****
In China:
Joan Xu, Creative Producer, joanxu@hezi.com , Hangzhou, China
In Canada:
Roula Lainas, Marketing & Business Development Executive, Vancouver, Canada